Harbour House Inn B&B
The Harbour House Inn Bed and Breakfast is a beautiful and historic 18th century Georgian colonial nestled in the heart of the picturesque Berkshire hills in western Massachusetts. Harbour House is centrally located, with Williamstown and The Massachusetts Museum of Contemporary Art to the north, and Tanglewood and Jacobs Pillow to the south. Enjoy hiking the Appalachian Trail, biking the Ashuwillticook Rail Trail, kayaking Cheshire Lake, and relaxing in our beautiful gardens.
Harbour House Inn B&B provides comfortable accommodations in an 18th century New England Georgian Colonial. Delight in our uniquely appointed, comfortable guest rooms. Awake to the aroma of freshly brewed coffee, baking muffins, and enjoy a delicious gourmet breakfast. Return in the afternoon for tea or a cup of coffee before dinner.
Our guests enjoy exploring all that the Berkshires have to offer. Our attractive rates allow our guests the opportunity to do more, see more and enjoy more of Berkshire county during their visit.
---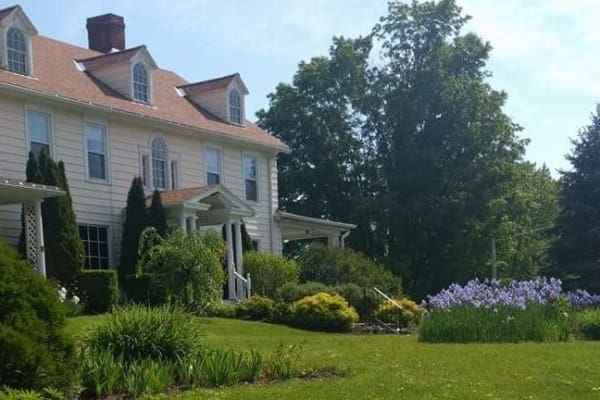 Book Direct and Save
Best rates guaranteed when you book direct! Use promo code DIRECT10 when making a reservation to receive a 10% discount on your entire stay!
We look forward to welcoming you and providing the special touches that will make your Berkshire experience truly memorable.
Book Now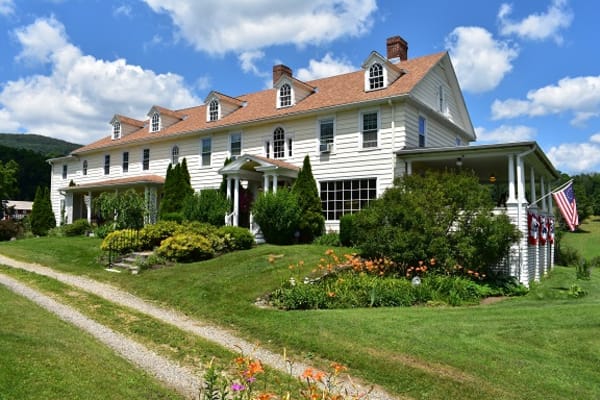 Give the gift of Harbour House Inn B&B!!
Purchase on-line in our "more info" section or clink link below.
An awesome gift idea! Give the gift of a Berkshire experience to your friends and family! Birthday, Anniversary, Wedding, Baby Moon, or "just because!"
More Info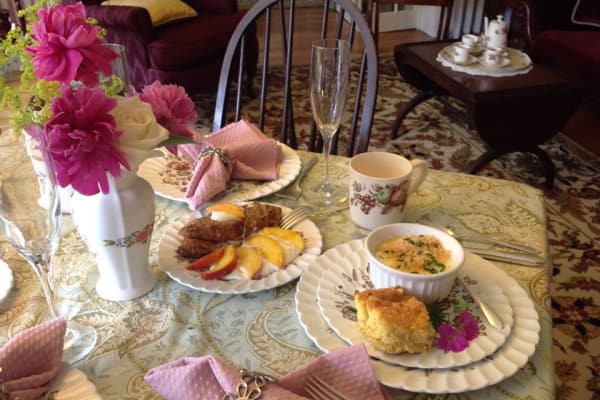 Homemade Breakfast
What could be more enticing in the morning than the aroma of freshly brewed coffee, and the smell of muffins in the oven? Breakfast is a memorable event at Harbour House. Elegantly served in a beautifully set dining room, we encourage our guests to linger over seasonally inspired cuisine using the freshest, locally grown or prepared ingredients.
---
Celebrate your special occasion – wedding, elopement, vow renewal, family reunion, friends' reunion – at our enchanting bed and breakfast.
Harbour House Inn B&B Features:
100% smoke free B&B
Complimentary Wi-Fi
Complimentary gourmet breakfast
Complimentary "midnight snack"
6 Guest rooms
Comfy spa linens
Beautiful grounds
Complimentary coffee/tea
Knowledgeable Innkeepers who will assist with local attractions, restaurant recommendations and reservations
Our Guest Rooms Feature:
Romantic decor, tailored to each room
A/C
Complimentary Wi-Fi
Flat screen smart TV
Daily housekeeping services
Bottled water
Complimentary chocolate
Complimentary toiletries
Hairdryer
Parking is on premises and free. No pets please. We do have pets of our own, generally restricted to owners quarters.